Few figures hold such influence as Joanna Gaines – the HGTV star, Magnolia empire co-founder, and interior designer who is likely to have already influenced the way you think about decorating.
Joanna is a leader in all things neutral – exhibited primarily through the unmistakable modern farmhouse color schemes for which she is so well known. It was perhaps only inevitable, therefore, that her interview with H&G focused on her expertise in this subject.
When it comes to decorating with neutrals, Joanna is a master. But how does she choose color schemes for her projects, whether for her own home or for clients? And how can you be sure these hues will work in your space? Sharing her sought-after neutral room ideas, Joanna reveals her color scheming secret.
How to choose color schemes – according to Joanna Gaines
When choosing colors for your home, Joanna prompts you to start with the following questions: 'What should this space become? What is the story I want to tell in this space?'
And her first decision is always: 'What color am I going to do in this space?'
But her color choices are more often than not prompted not so much by a scientific approach to decoding the color wheel, but by how a color makes her feel.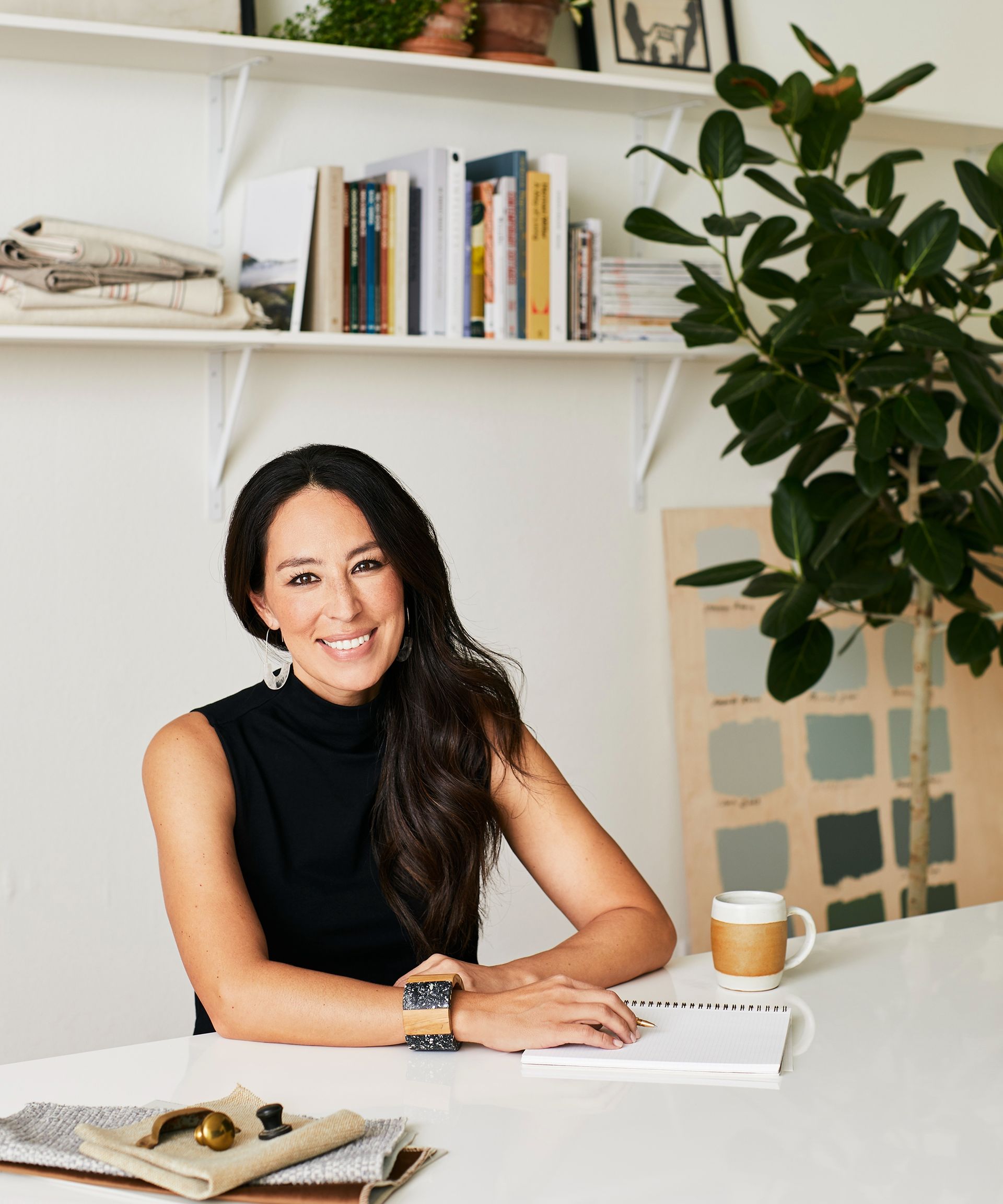 'For instance, in my library, it's dark and moody, but in other spaces it's nice to move from that darker moody vibe into that light and open space,' Joanna says.
Thinking about whole-house color schemes rather than just for one area at a time, your neutral choices will start to complement what you want from every room in your house, says Joanna.
'I feel like there was a time when you would assume, "my whole house needs to be neutral" or "my whole house needs to be colour". I do feel there is space to do both, depending on what you want to feel in each room.'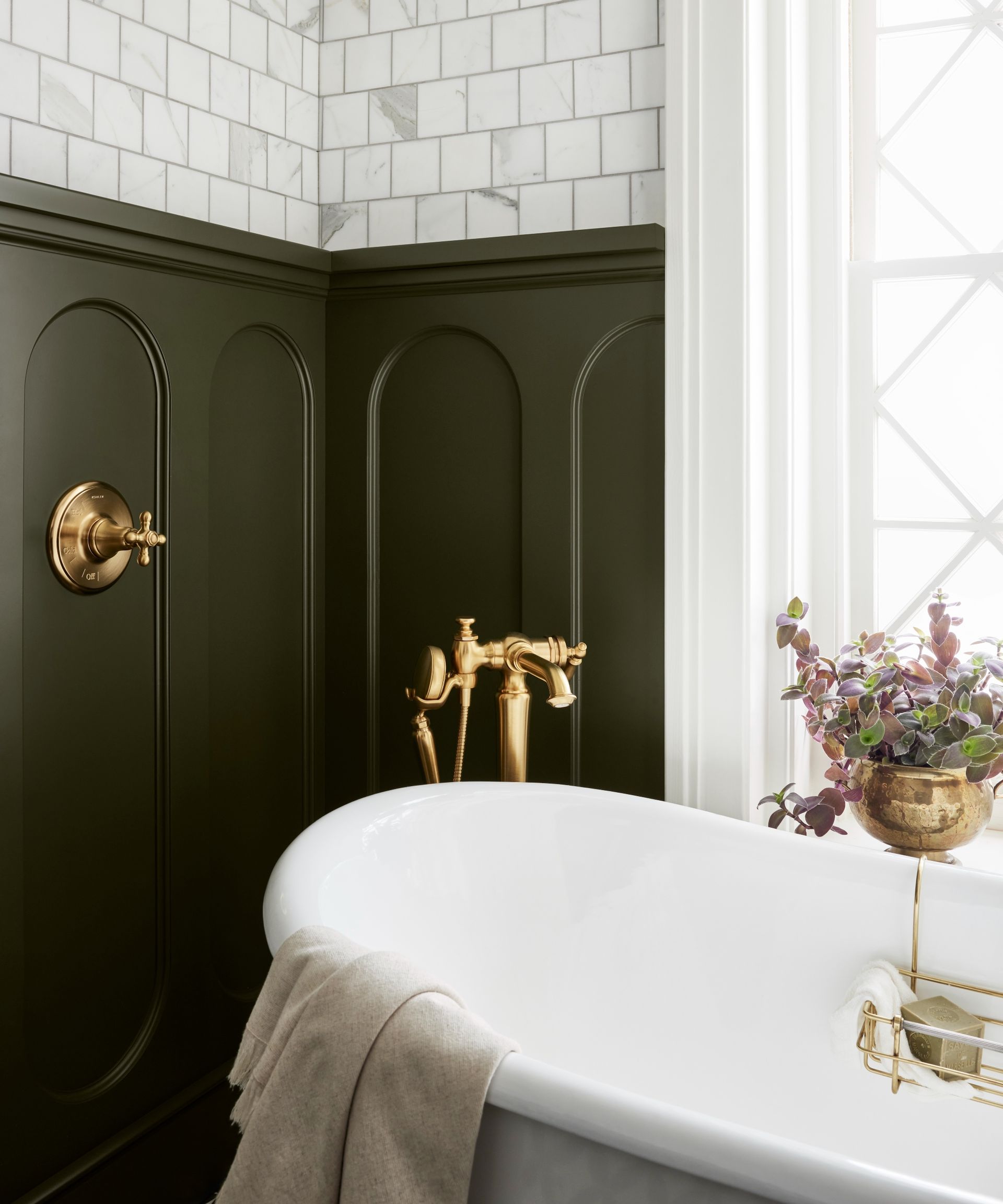 The conversation surrounding color scheming has never felt quite so apt as Joanna has recently launched The Castle Collection (opens in new tab) in collaboration with KILZ.
'If I want a room to be open, and light and inspiring… the palette is neutral, and my mind can really think,' the designer adds. 'It's like a great template. But then, when I'm wanting to step into a space where I really want to feel like a hug – like it's cozy – and I want to stay, and I want to linger – that's where I bring in color.'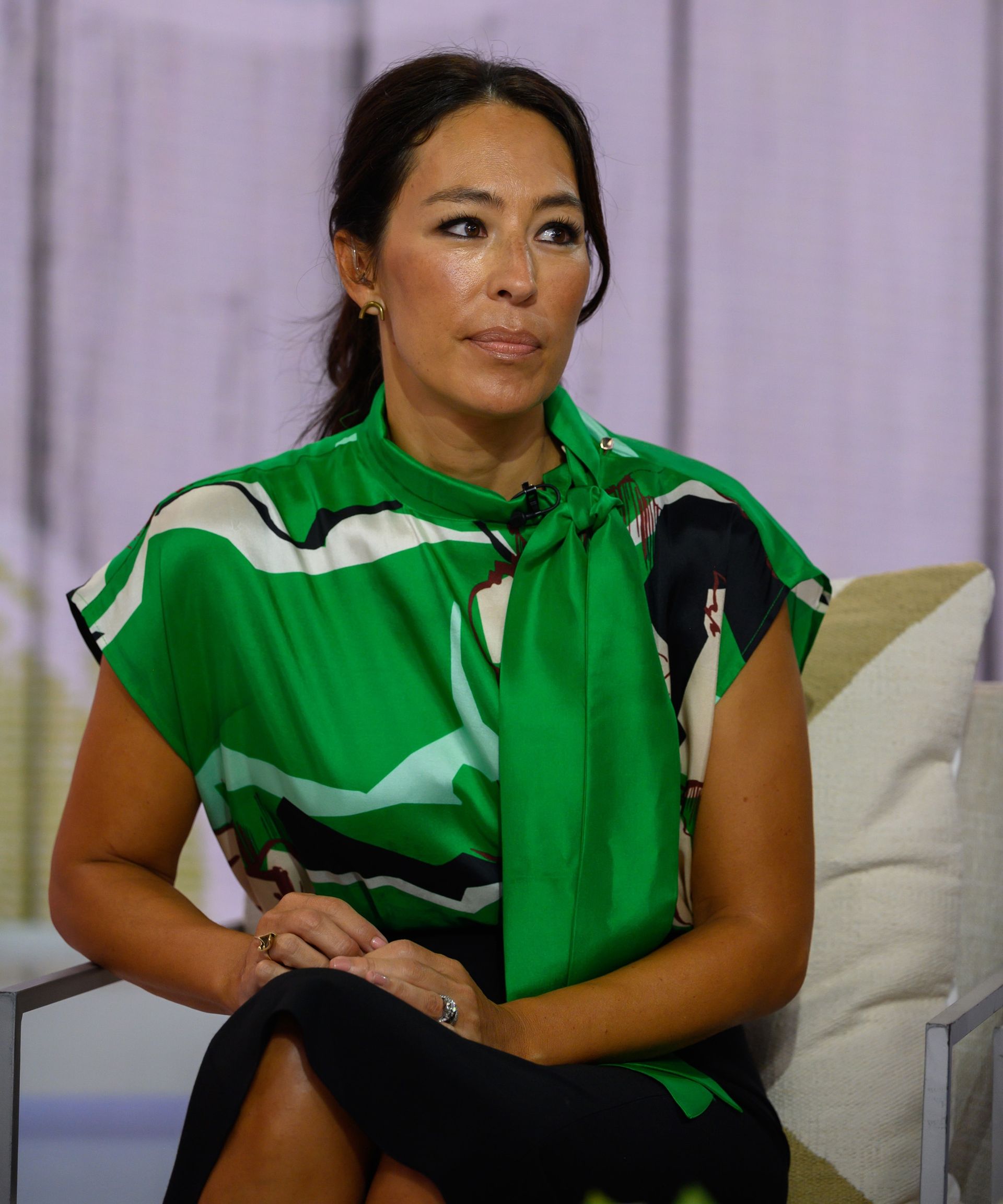 Joanna is instantly associable with her neutral paint palette, but as the designer explains, you don't need to limit yourself to these timeless hues. Instead, she recommends using neutrals alongside more vibrant shades to balance a particular emotion in any given room.
'Color can do that to a space. If you want to stay in there, it can make you feel comfortable in a way where it's intentional, it's thought-provoking,' Joanna explains.
'I feel there is so much that color does mentally, and so for me, it's offering both of those spaces in a home, depending on whether you're working from home or if your kids want to play in the playroom. Colors really do evoke a certain emotion. You can do warm neutrals, but you can bring in those richer colors, and it is a beautiful balance of both.'
Fixer Upper: The Castle first premiered on October 14 at 9/8c on Magnolia Network, HBO Max, and discovery+, and the Castle Collection was shown on October 28th. You can explore the collection via KILZ (opens in new tab)now.