RIOS amplifies cultural design through color, music and materials
Storytelling takes the architectural dimension as RIOS, an international design collective that pushes boundaries and integrates health and the built environment. Through a whole-hearted approach, the company prioritizes inclusivity, diversity and creative problem solving, while encouraging human connection and transformative spaces.from the sensual exhibition Super Bloom (Milan Design Week 2022) to Spotify's scaled-up campus in Los Angeles, RIOS found dynamic solutions to fundamental challenges.

(above) Bloom Room at Superbloom at Milan Design Week 2022 | Photo by Matteo Cirene
(Banner) Spotify Content Campus, mural by Aaron Kai | Photo by Jasper Sanidad
All images courtesy of RIOS
Every RIOS project has its own story
Los Angeles design team Rios Go beyond boundaries, combine disciplines and expand the impact of design. Like a continuum, the brand operates across multiple time zones while distilling culture and developing an understanding of the connection between architecture, landscape and people. As such, each project tells its own story through the potential of prototyping, data analysis, expression, video and experiential communication.
"As an international design group, RIOS brings a worldview to how we use layering and sensory experience to create the design of built environments and experiences. Boldness and coordination are paramount in our approach, allowing RIOS to truly understand our clients and cultural backgrounds, resulting in bold, powerful solutions that redefine the original problem into an amazing design opportunity,' said Andy Lantz, partner and co-CEO of RIOS.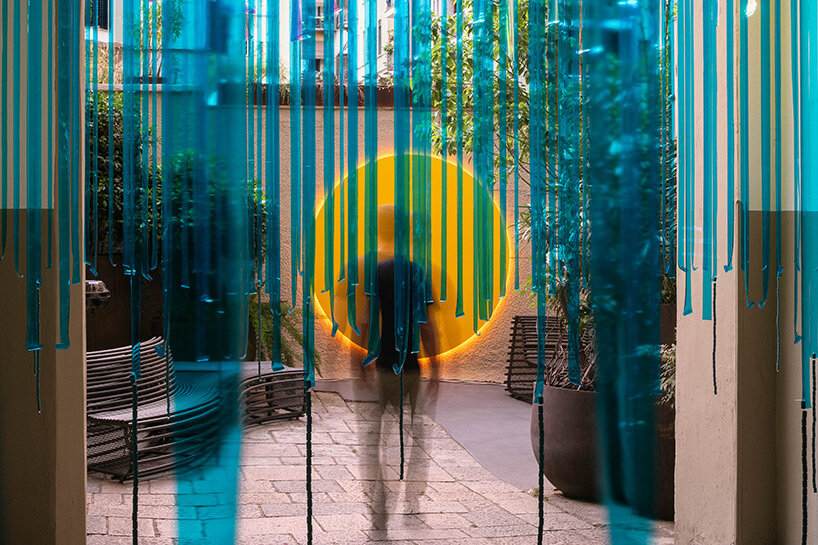 The rain room leads to the sprout room with Rio benches by RIOS for JANUS et Cie | photo by Matteo Cirene
Vivid Immersion at RIOS from SUPERBLOOM to SPOTIFY Campus
Multisensory Exhibition super bloom Provides visitors with a vivid experience Milan Design Week 2022. Through several different rooms, an ongoing conversation about nature and how it continues to influence and shape our thinking as humans or designers unfolds. Ecological processes that catalyze flowering, such as precipitation, emergence and wildflowers, fill the spaces of each building at the height of activity.
"At RIOS, we strongly believe that design is an act of optimism. Our projects, including Superbloom, are a powerful channel to create harmony in the consciousness of place, people and culture,' said Sebastian Salvado, creative director and partner at RIOS.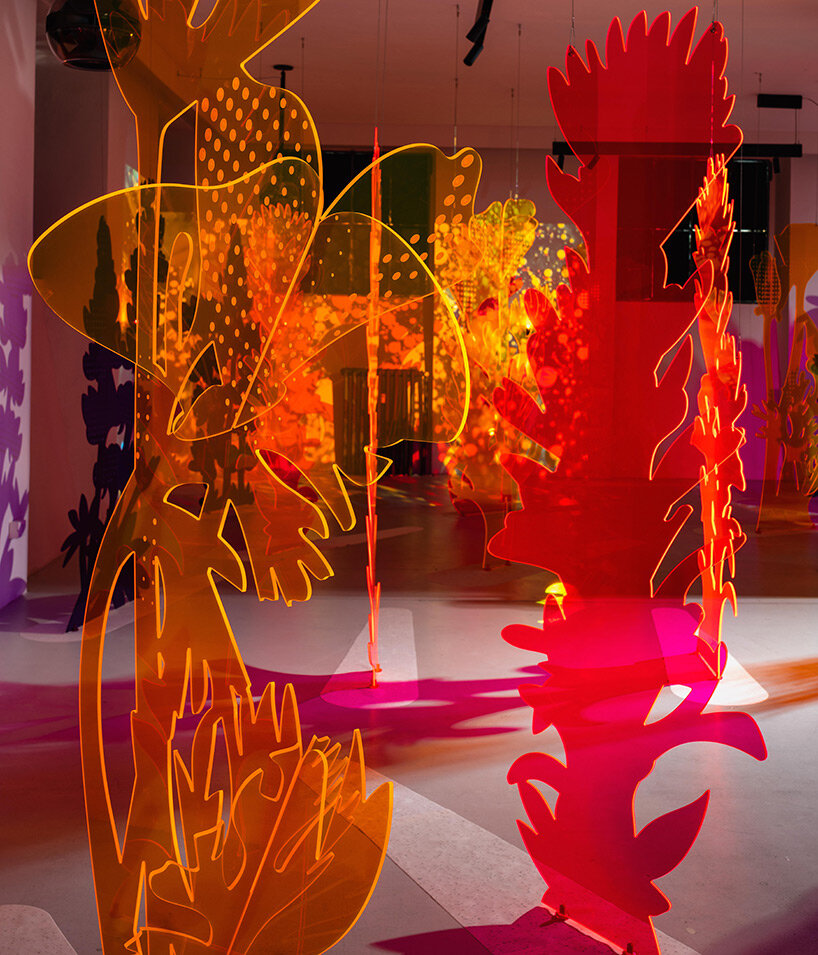 Bloom Room is filled with exaggerated and vibrant floral installations and scents | Photo by Matteo Cirene
Journey through colors, smells and sound It spans three rooms – the rain room, the bud room and the blossom room. Rain, floral scents, fresh air, greenery and projected images make contact with nature even more immersive.
"The inspiration for our exhibition was to connect the people of Milan Design Week, to bring viewers together in a shared experience, recognizing that moments of gathering, like those in super bloom, can be community-building, no matter how fleeting. great power," Sebastian Salvador continued.