DEAwards calls for 2023 entries
Competition 'Design Educates Awards' (DEAwards) goes a step further as it combines architecture and design with an educational impact. The aim is to push aesthetics to reach and obtain a lasting, informative influence on society. Visual arts have always been perceived and used as means of expression socially and politically, but the competition seeks to change this through original concepts and ideas involving buildings or products that can be implemented for their function and effectiveness. Renowned Architects like Toyo Ito and Anna Heringer make part of the jury panel that is set to select the outstanding projects based on implementation, aesthetics, feasibility, and quality of the informative layer.
To join the Awards and register click the link gentlemen before it's too late! Deadline for submissions is February 2, 2023.

Winner of the year in Architectural Design– Timber Bridge in Gulou Waterfront – LUO studio | photo by Jin Weiqi
(banner) Gold Prize in Universal Design – Coastalock – ECOncrete Tech Ltd | photo by ECOncrete Tech Ltd
all images courtesy of Design Educates
Hosted by Laka Foundationthe DEAwards recognize, showcase, and promote the best projects of architecture and design that provide an informative and educational layer through the increasing complexity of the environment. Such a layer can highlight specific possibilities and challenges, explain sociocultural factors and influences, or even outline new scenarios for future development. Each year, the esteemed panel of judges selects outstanding ideas and implementations in categories such as architecture, product design, universal ideas and responsive concepts.
'Many architecture and design awards recognize and promote the 'beauty' of successful design, but we wanted to go one step further in the Design Educates Awards (DEAwards). We do not want to see just aesthetically and technically pleasing designs—we want to see something that offers educational added value. We look for designs that will have a lasting influence on society beyond the ever-present effects of design and architecture,' says Design Educates.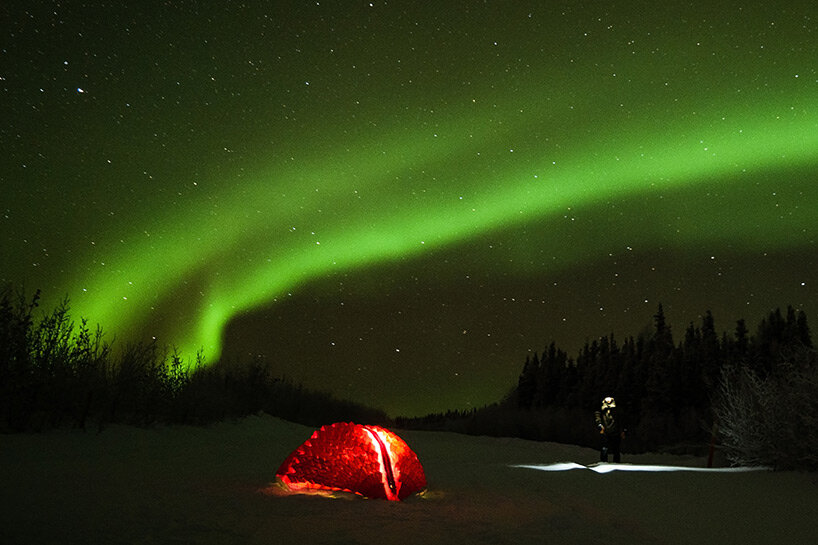 Winner of the year in Product Design – Deployable Emergency Shelter – Henry Glogau Studio
participants can join DEAwards individually or in teams
Visual arts and, even more so, language have long been accepted as forms of expression with social and even political impacts. But design and architecture, although generally quieter disciplines, can also communicate and transfer such messages The theme of the awards is inspired by the research titled 'Educating Buildings' (Bildende Bauten) by Dr. Peter Kuczia, Architect, Designer, Initiator of the Design Educates Awards. Product Design, Architectural Design, Responsive Design, and Universal Design are the four available categories that participants can join. Whether individually or in teams, the contestants are not limited to submitting just a single project.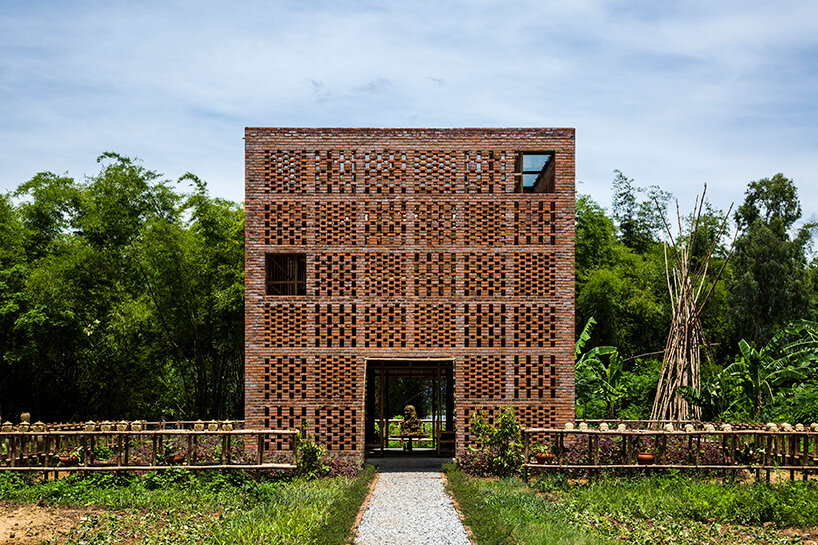 Gold Prize in Architectural Design – Terra Cotta studio – Tropical Space | photo by Hiroyuki Oki
product design, architecture, responsive design & universal design
For Product Design, projects of all scales and types are welcomed, from tools to household goods.
Exemplary projects submitted to this category in the previous editions include a deployable emergency shelter (Henry Glogau Studio) that can save lives during changing weather conditions in Alaska and a bicycle wheel (Kristen Tapping) that filters outdoor air pollution.
In Architectural Design, buildings and landscaping of various scales are encouraged. Previous examples include a waste-to-energy plant in Copenhagen (BIG), which is an urban recreation center with a nature park, ski slope, hiking trail, and climbing wall, as well as an environmental education hub.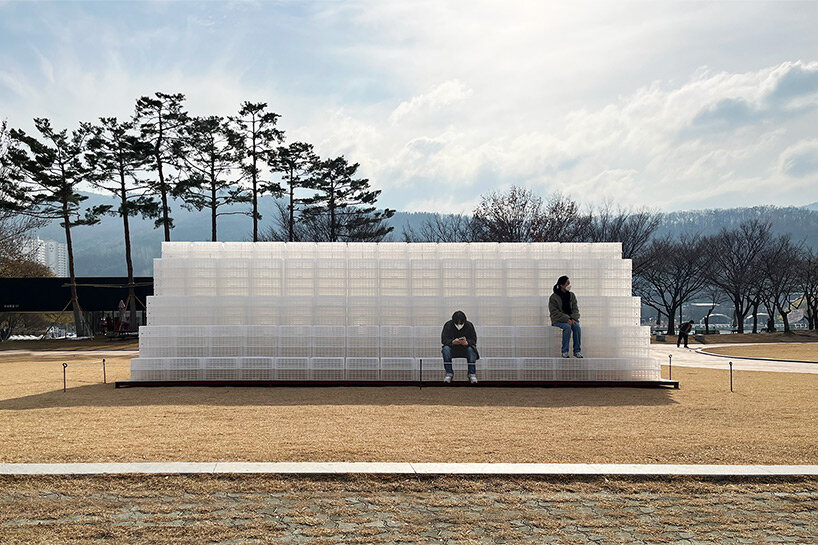 Bronze Prize in Responsive Design – 1,300 Recycling Pavilion – Hyunjejoo_Baukunst | photo by Hyunjejoo Baukunst
The Responsive Design category revolves around objects, buildings, or projects that are capable of reacting to conditions in a given environment, recognizing a problem, and finding a solution by interacting with its surroundings and users. Past entries include a skylight that produces potable water from salt water in the Atacama Desert (Henry Glogau Studio) and an arts center (Diller Scofidio + Renfro) that can double its surface to provide spatial flexibility for different events.
Universal Design on the other hand is for projects that are interdisciplinary or are difficult to categorize. Previous submissions range from house building prefabs (Urban Beta UG) and backyard facilities elements to a set of emoticons written in Braille (Walda Verbaenen) to build a bridge for visually impaired and blind people to a visual language.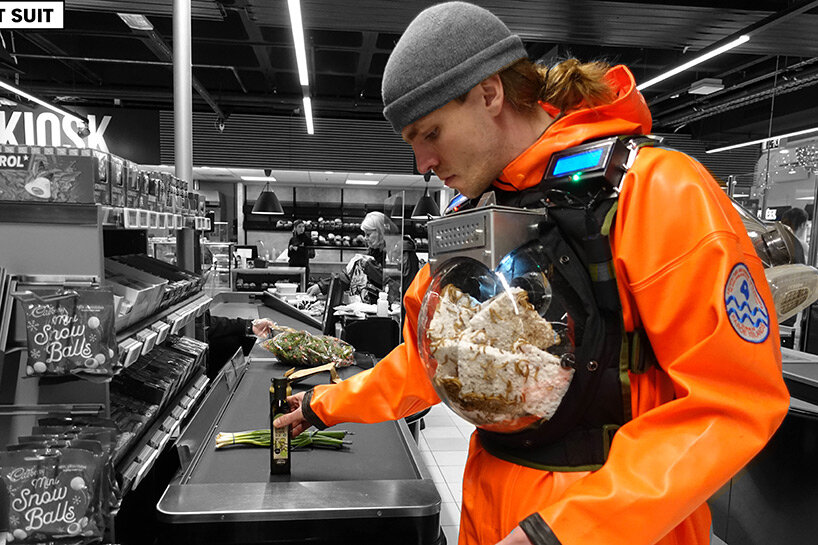 Silver Prize in Universal Design – The Inxect Suit – Pavels Liepins-Hedström
Entries are evaluated based on the following criteria: overall idea and implementation; the potential for educational influence; effectiveness and quality of the informative layer; aesthetics; quality of presentation; visionary approach; originality; and feasibility. In addition to the general evaluation, the student project with the highest score will be awarded the label of Emerging Designers. Parallel to the Jury's evaluation, representatives of Solarlux will select the laureates of Solarlux Choice.